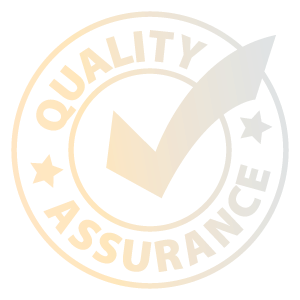 WHY NovaSOL®?
HIGHER EFFICACY,
NovaSOL® transforms raw materials, significantly boosting efficacy and expanding applications beyond the constraints of traditional formulas, such as microemulsions or liposomes.
IS THE NORTH AMERICAN EXCLUSIVE DISTRIBUTOR
FOR NOVASOL® PRODUCTS FROM AQUANOVA AG.
NOVASOL CURCUMIN AQUA NOVA
NOVASOL CURCUMIN/
BOSWELLIA
AQUANOVA AG is a leading supplier of innovative liquid solutions — solubilisates — for a broad spectrum of well-known raw materials and active substances, such as vitamins, fatty acids or phytoextracts. Using its proprietary and patent protected technology, AQUANOVA AG develops, produces, and markets these solubilisates with exclusive partners under the product brand NovaSOL®. NovaSOL® solubilisates have a colloidal micelle structure, creating an ultrafine distribution of the actives, which is even below the wavelength of light. This structure makes in possible to create crystal clear solutions, which prove to have a significantly higher bioavailability than other formulations on the market today.
NovaSOL® solubilisates are both water and fat soluble — ambiphilic — and go far beyond the scope of standard powders or other formulations. They can be used in a broad variety of applications and products such as beverages or dietary supplements, especially softgel capsules. Furthermore, the solubilisates are proven to be very stable and ready to use for production. NovaSOL® not only helps in designing new food, beverage or supplement products, but also optimizes product shelf life and manufacturing processes whenever the limits of raw materials / ingredients due to dissolution problems, pH restrictions, or distribution hurdles are encountered.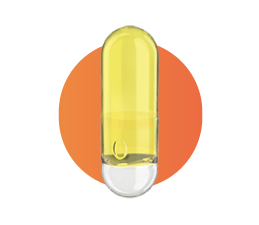 SOFTGELS + LIQUID CAPSULES
+ NovaSOL® Q10
+ NovaSOL® SUSTAIN
+ NovaSOL® Omega 3
+ NovaSOL® Curcumin
+ NovaSOL® A, D, E, K Vitamin Blend
+ NovaSOL® A,D,E,K – Q10•NovaSOL® Lipoic
+ NovaSOL® E
+ NovaSOL® D3
+ NovaSOL® B12
+ NovaSOL® Isoflavone
+ NovaSOL® Astaxanthin
+ NovaSOL® Lutein
+ NovaSOL® Vineatrol
+ NovaSOL® Huperzine A / Omega 3
+ NovaSOL® Rosemary
+ NovaSOL® Krill
+ NovaSOL® Curcumin/Krill
+ NovaSOL® Curcumin/CoQ10
+ NovaSOL® Ceramide
+ NovaSOL® Omega-7 + NovaSOL® Vitality – Omega-3/Vitamin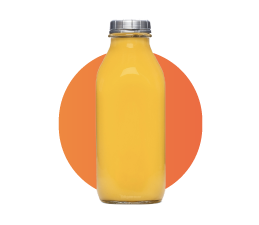 BEVERAGES
+ NovaSOL® Anti-Oxidant Shots – Vitamin E and Q1
+ NovaSOL® BioVital™ Curcumin
+ NovaSOL® BioVital™ Energy Shot
+ NovaSOL® Curcumin/Q> monthly 100ml serving
+ NovaSOL® A, D, E, K Vitamin Blend
+ NovaSOL® Immune (EW0359/1) – Echinacea/Zinc/ Vit C monthly 100ml serving
+ NovaSOL® MultiVit (EW0270/2) > 22ml drinking vials
+ NovaSOL® Omega 3, Vitamin E, Vitamin D and Q10
+ NovaSOL® Q10/E (EW0276/1) > 22ml drinking vials
+ NovaSOL® Q10/E (EW0357) > monthly 100ml serving
+ NovaSOL® Vitality LV (EW0247/TL) sirup ➨monthly 100ml serving
+ NovaSOL® Vitamin A,D,E,K – Q10
+ NovaSOL® Vitamin E and Q10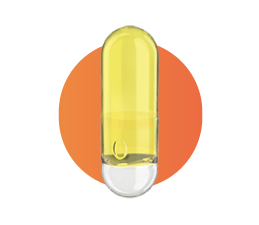 SOFTGELS + LIQUID CAPSULES
+ NovaSOL® Q10
+ NovaSOL® SUSTAIN
+ NovaSOL® Omega 3
+ NovaSOL® Curcumin
+ NovaSOL® A, D, E, K Vitamin Blend
+ NovaSOL® A,D,E,K – Q10•NovaSOL® Lipoic
+ NovaSOL® E
+ NovaSOL® D3
+ NovaSOL® B12
+ NovaSOL® Isoflavone
+ NovaSOL® Astaxanthin

+ NovaSOL® Lutein
+ NovaSOL® Vineatrol
+ NovaSOL® Huperzine A / Omega 3
+ NovaSOL® Rosemary
+ NovaSOL® Krill
+ NovaSOL® Curcumin/Krill
+ NovaSOL® Curcumin/CoQ10
+ NovaSOL® Ceramide


Read More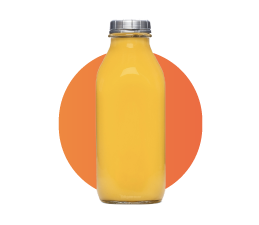 BEVERAGES
+ NovaSOL® Anti-Oxidant Shots – Vitamin E and Q1
+ NovaSOL® BioVital™ Curcumin
+ NovaSOL® BioVital™ Energy Shot
+ NovaSOL® Curcumin/Q> monthly 100ml serving
+ NovaSOL® A, D, E, K Vitamin Blend
+ NovaSOL® Immune (EW0359/1) – Echinacea/Zinc/ Vit C monthly 100ml serving
+ NovaSOL® MultiVit (EW0270/2) > 22ml drinking vials
+ NovaSOL® Omega 3, Vitamin E, Vitamin D and Q10

+ NovaSOL® Q10/E (EW0276/1) > 22ml drinking vials
+ NovaSOL® Q10/E (EW0357) > monthly 100ml serving
+ NovaSOL® Vitality LV (EW0247/TL) sirup ➨monthly 100ml serving
+ NovaSOL® Vitamin A,D,E,K – Q10
+ NovaSOL® Vitamin E and Q10


Read More